Our School
The Canadian Conservatory of Music was established in 1963 and is devoted to teaching traditional and modern music programs to students of all ages and levels.  We are an institution that strives to stay on the cutting edge of modern music education. New learning tools are constantly being developed and it is the duty of any learning facility to offer its students these exciting options.
This is our mission! 
Today, music is interactive, creative and interesting!
Don't settle for anything less!!
You owe it to yourself to discover why!! 
Call us at 519-971-2760 today to begin you or your child's musical journey!!


********************
About Our School Principal......
Since 1989, the principal at The Canadian Conservatory of Music has been Pete Palazzolo. Pete is a multi-instrumentalist with 35 years of performing, teaching, songwriting and recording experience.  His influences are The Beatles, Paul McCartney, Peter Frampton, Pat Metheny, Larry Carleton, Styx, Neil Schon, Chicago, Todd Rundgren, Gino Vanelli, Bryan Adams, Van Halen, Bon Jovi, Django Reinhardt, Elton John, J.S. Bach, Maurice Ravel and Mozart.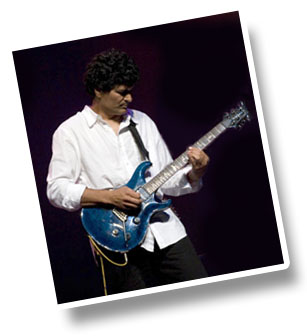 BIOGRAPHY
Studied music at the University of Windsor from 1979-1983
Worked as a studio musician in Detroit, Toronto, Montreal
Multi instrumentalist, written over 1000 songs, many of which have gone on to international airplay
Featured on various recordings in 40 countries
Owner of the Canadian Conservatory of Music (taught over 4000 music students since 1985)
Partner in Polar Bear Music
Producer and songwriter for Polar Bear Music
Produced over 65 CD's to date
Featured on the Oprah Winfrey show as well as Entertainment Tonight, CNN, YTV, CBC
Has written guitar and vocal books which are currently being used in the highschools of Essex County and in lessons at The Canadian Conservatory of Music
Taught Jeff Martin of "The Tea Party" for 5 years                                                                
Past bands include Albatross, Soldier, London (Tanzen), Heart Gallery, Rose City Overture
Wrote the theme song for "The International Children's Games" (this is the younger version of the Olympics) in 2013 
                                                                           *  Has written theme songs for the Windsor Spitfires (OHL) and the Chatham Maroons (GOJHL)
                                                                           *  Founder of Greatest Hits Live 

In 2008, he was commissioned to assemble the best players from the Windsor and Detroit area to perform classic rock tributes at the Chrysler Theatre and the  Capital Theatre in Windsor, Ontario.   Tributes to  Styx, Journey, Clapton and The Best of Canadian Rock were among the first shows presented. The band is "Greatest Hits Live" (www.greatesthitslive.ca) and today they are still playing sold out shows in Canada and the U.S.

In 2009, Pete was inducted into the Windsor-Essex County Music Hall of Fame in the very first year of its inception.  Today, he is still teaching, performing, recording and producing acts for the Canadian Conservatory of Music.  In 2011, the Windsor Spitfires hockey club commissioned him to write and record their new theme song to be used at all home games and on their radio and cable TV broadcasts.
In 2013, he wrote The Chatham Maroons hockey club's theme song entitled "Rock U" .  They adopted this song for their 2013 playoff run and are still using it today.