Piano Lessons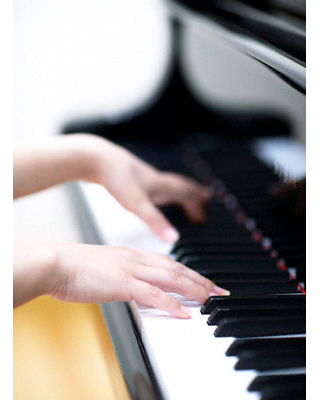 This program is geared to students of all ages.  We can start piano lessons with children as young as four years old.  The Conservatory also accepts adult students of all ages, from beginners to intermediate and advanced players.
The Royal Conservatory of Music piano curriculum is the Canada wide standard which is used in our piano lessons. This is a graded system whereby students are learning scales, triads, ear training, sight reading, clapping rhythms, pitch memory, classical pieces etc.... This system has been fine tuned over 100 plus years.  The Royal Conservatory of Music issues its Piano Syllabus which lays out in great detail the techniques, reading tests and pieces that are required for each grade.  It is a fool proof system for the student that wishes to pursue classical music from Bach to Beethoven and Mozart.
In the beginning, the student will enter into the Primary A Grade to learn the basics in theory, reading, rhythm and technique.  Upon completion of this level, they would then begin Primary B.  When both intro levels are completed the student would be ready to enter Grade 1 Royal Conservatory.  As always, all of our students are invited to participate in our talent shows which occur 5 or 6 times a year! 
For those students that do not have a piano at home, you can actually enroll with our ten week keyboard package that will allow you to begin your music education without purchasing a piano.  As part of this package, you will receive a loaner keyboard to take home for ten weeks. This trial period will enable you to see how you or your child responds to music lessons.  If it goes well, then it makes sense to invest in a piano.