Voice Lessons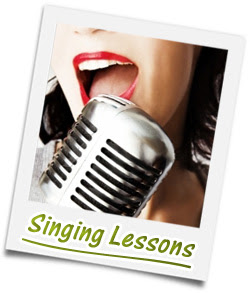 First and foremost we are not an opera school. However, we do use the techniques that opera singers use to create a strong, stable tone.  Opera singers know how to open up all of the internal cavities to resonate their sound.  Proper breathing is essential to establish air flow and projection.  Pete Palazzolo has developed a system for pop/rock/broadway singers based on expansion of the cavities and deep diaphragmatic breathing.   Growing up as a rock/pop singer and studying opera at the university level, Pete has developed a perfect blend of the two worlds.  The goal being a pop sound fueled by an opera technique!  The book that he wrote is called "The Power Punch Vocal Workshop".  Our vocal program is built around this system and is also a graded curriculum with exams and diplomas. Some of Windsor/Essex County's finest highschool music teachers and performers have been trained using this system.
 Students learn how to improve their range, tone, projection and endurance.  They are also taught how to use vibrato and inflections to create a more professional sound. Each pupil learns about proper breathing and warm-up.  Home practice is described in detail so there is no confusion on how to practice.  Students also are taught ear training and music theory to develop musicianship skills in a fun atmosphere. 
We like to record our students once they feel comfortable. This enables them to hear what they sound like.  These recordings act as a mirror for their ears, enabling them to hear their breathing technique, pitch, clarity of pronounciation, etc.  As with all of our students, each vocal pupil is encouraged to participate in our talent shows which occur 5 or 6 times per year.  Many of our vocal students also take part in our band classes.  By combining guitar, bass, keyboard, drum and vocal students we can formulate pop/rock bands.  These bands perform at our talent shows as well!!
This vocal program can build confidence and self esteem.  Learning how to project your voice with confidence and finesse is one of the greatest benefits of studying voice at the Conservatory!!!